This step-by-step tutorial will show you How to Create a Gantt Chart in Excel 2016 on Mac OS
MacOS isn't known for things like accounting or project management. The Mac platform has become more synonymous with video editing, graphic design, audio and other creative work.
However, we're starting to see more of a shift in Mac usage, a blend in the office that was once predominantly a Windows-based environment.
Hence we created a new excel template that allows you to create Gantt charts in MacOS
Gantt Chart Excel for Mac is the Best Project Management Tool for the Mac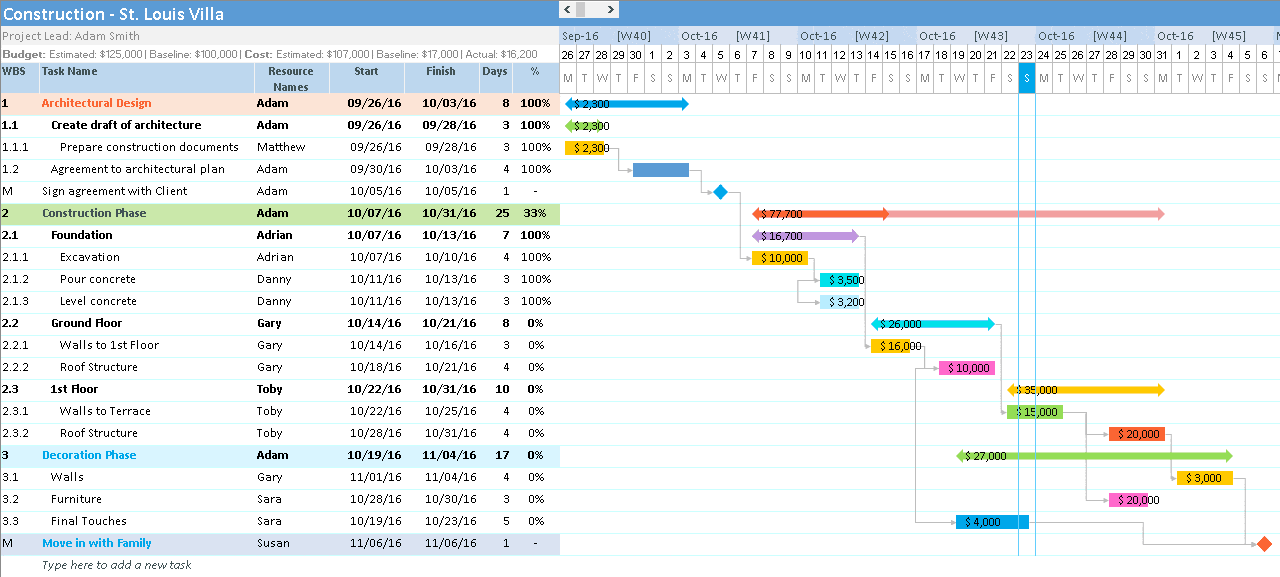 1. Download our Gantt Chart Excel template and Save the file to your desktop folder. Open the Gantt Chart Excel template and Enable Macros
2. Click on the Add Gantt Chart button, enter project details and click the Ok button
3. Instantly, a new worksheet with a new Gantt chart timeline is created for you! 
The project name, lead  and project budget shows up on the top left
A new task is also added by default so that it is easy for you to get started.
4. You can just type in the grid to create new tasks. WBS automatically updates.
You can also double-click a task to open it in the form view.
In addition, you can set a task resource, estimated start and end dates, baseline and actual start and end dates. You can also use the Gantt chart excel template to keep track of costs including estimated, baseline and actuals, therefore making it an excellent budget and costs planner.
Task notes can also be captured to include a short description of your task to clarify its purpose or scope and to provide additional info to everyone involved.
5. You can also use the Add buttons in the Gantt tab to add tasks and milestones. This feature is helpful to insert tasks at selection or under selection.
Milestones will help you track major project goals, phases and deadlines.
From here you can easily customize the Gantt chart, adding milestones, task dependencies,  changing timeline colors, and adding various details like percent , costs etc…  With some tweaks, you can create a timeline that's sure to impress: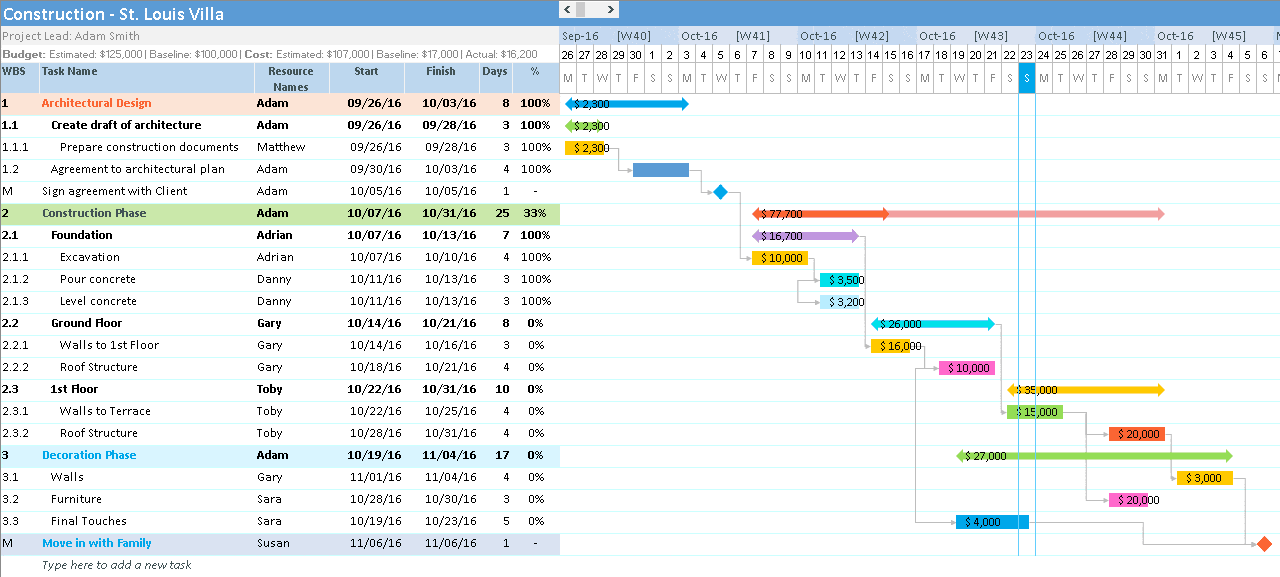 And that's how easy it is to create Gantt charts in Excel…