Create a Weekly Gantt Chart in Minutes
You can create a Weekly Gantt Chart in Gantt Excel in minutes. All you have to do is after you create a Gantt Chart in Gantt Excel and then click on the Weekly View button in the Gantt Menu. The weekly view will render instantly with the calendar displaying all the weeks of the year. We use ISO weeks for the week number calculation and views.



The weekly view is particularly helpful for projects that run for a couple of weeks or to a few months.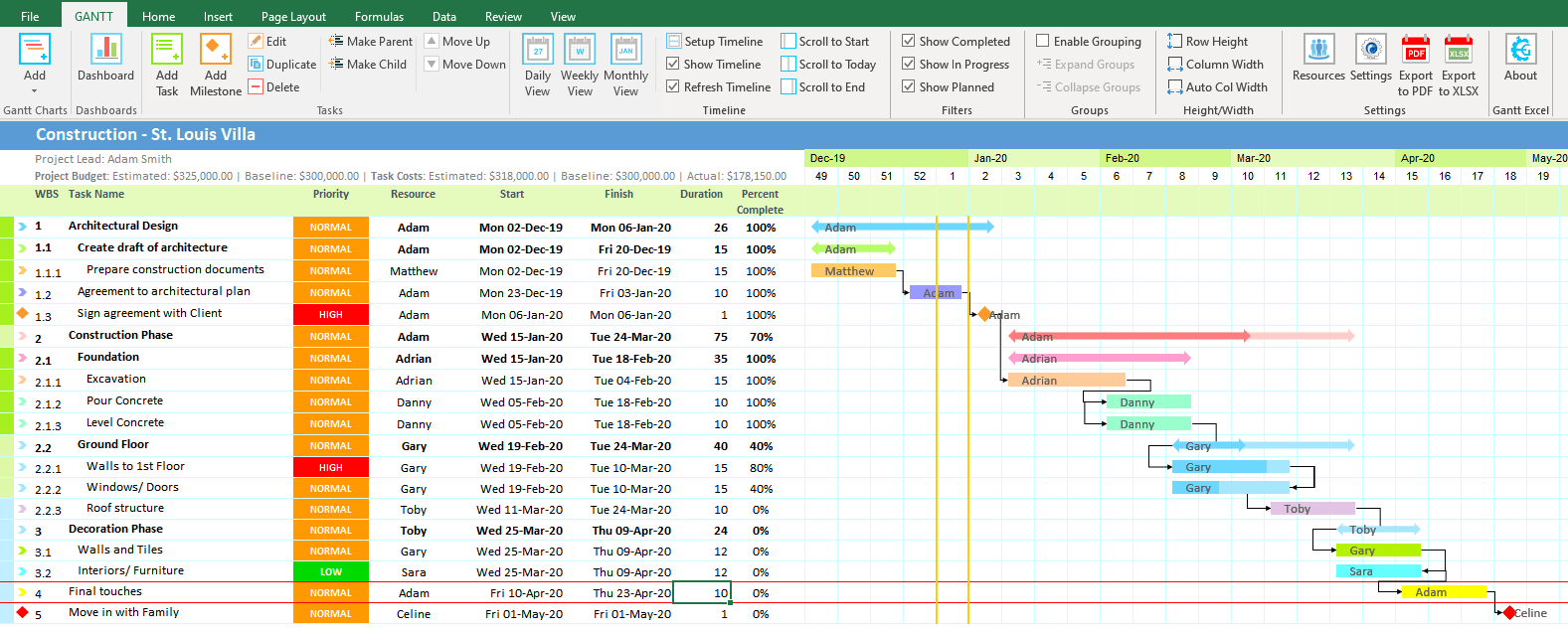 Here is an example of a Weekly Gantt Chart created in Gantt Excel
Gantt Excel gives you the ability to see every step of your project from the first Month to the last Month.
This simple Weekly Project Gantt Chart template makes it easier to plan, schedule and finish projects.  The weekly timeline helps you visualize the important task and phases in your planning process.